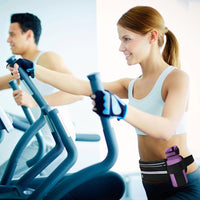 WHY DO I NEED RUNNERBAGGY™
Tired of carrying your valuables while exercising? RunnerBaggy™ has the solution! This Running Waist Bag is perfect for running in the park, and other sports. It is lightweight, portable, and creating absolutely no discomfort while exercising. It has an elastic strap with buckle design that helps you wear it easily, and adjust to the size of your waist. Our running bag is multi-pocket, which allows you to organize the stuff by purpose and need, and don't waste your time searching for certain items.
SHOP NOW!
BENEFITS OF RUNNERBAGGY™
✅ Multifunctional Design
✅ Long-Lasting & Effortless Style
✅ Additional Headset Jacket
✅ Lightweight & Waterproof
✅ High Volume Multi-Pocket
✅ Adjustable Sizes
✅ 30 Day Guarantee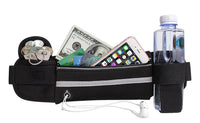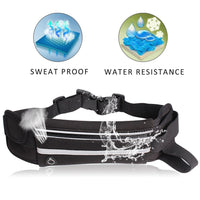 HIGH QUALITY MATERIAL
Our RunnerBaggy™ has high quality water resistant material. The zipper keeps your valuables safety, protecting them from sweat, rain, and dirt. Stay dry and safe. This is a great product used for hiking, running, jogging, biking, traveling, concerts, shopping or other outdoor activities, because most of backpacks do not have a zipper compartment close by.
SHOP NOW!
MULTIFUNCTIONAL DESIGN
This running waist bag has even a pocket for phone, so you don't have to carry it in the hand, while running. Also, there is a hole for earphones, which you can use to listen to relaxing music, without feeling any discomfort. Our RunnerBaggy™ has a buckle and comfortable design and for safety purpose, the bag is equipped with a reflective strip, which allows you practice sport during night.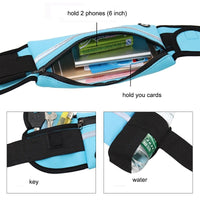 ADDITIONAL EXTRAS
Store your valuables in this roomy RunnerBaggy™ running bag, put it around your waist and cover with your shirt or jacket. All the valuables will be out of sight and safe. The running bag has also additional extras, like card holder, phone holder, key holder and bottle holder. Perfect for storing your essentials during outdoor activities.
SHOP NOW!
WHAT DO I GET?
Our RunnerBaggy™ set includes one running waist bag and premium packaging. It's a great gift for all sport lovers, who want to free their pocket while exercising. Get yours now and benefit from our fast insured shipping and 30 day money back guarantee.
MORE ABOUT RUNNERBAGGY™
Over the years we have seen rapid growth and are market leaders in running products. Our mission statement is: "Free your pocket while exercising". You can buy our new designed RunnerBaggy™ only online.
SHOP NOW!
Testimonials
My RunnerBaggy is very elastic, it fits perfectly and the clasp holds perfect. It is comfortable and small. I really recommend this bag for running.

Jan G.
Fits the sizes you need to the waist or hip and has plenty of space for the mobile even if it's big, for keys and clinex, besides having a rubber to carry a small water bottle (30cl maximum I think), but the bottle thing I haven't tried out for fear of falling with the bump running. For the price it is worth 100%.

Moe S.
Quality unbeatable price, very practical and comfortable, amazing product, incomparable with nothing of decathlon, certainly very good shopping.

Sinan A.
I continue to use the RunnerBaggy pack to run and the truth is, it's very comfortable, the mobile fits perfectly and the keys too. Still a great value for money. Also the shipping fast very fast to the US with insured tracking number.

Jane R.